Luxe lots: 4 of the most valuable collections in the world

Rhea Guruswamy
From cars to wines- we track down some of the most impressive private collections across the globe.
1. The 'Louvre of wine'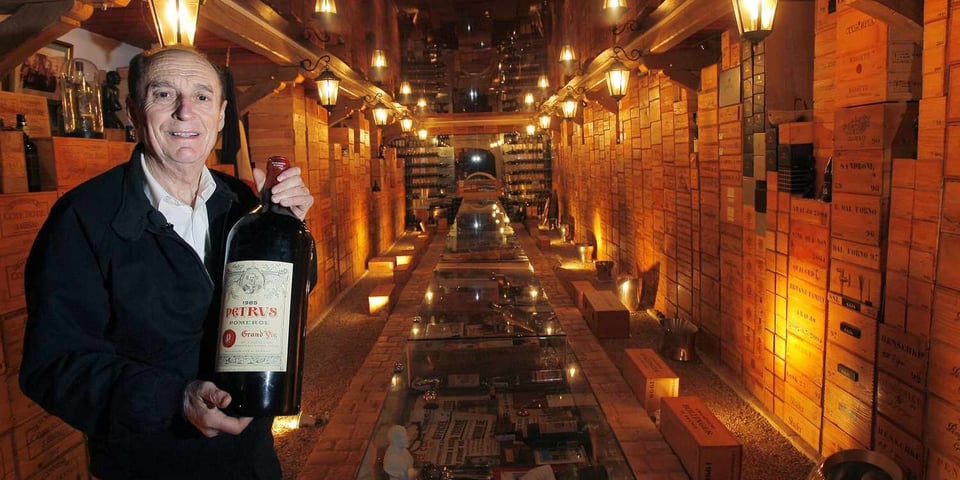 At an estimated value of $40-50 million, Michel-Jack Chasseuil's wine collection is today among the most valuable in the world. With over 50,000 bottles, the collection is so impressive that it has achieved widespread recognition as the 'Louvre of Wine'. The oldest occupant of Chasseuil's cellar is 3.5 litres of Armagnac, dating back to 1732. In fact, so desirable are bottles in the collection that they attracted criminal interest; in 2014, six men held the 79-year-old collector at gunpoint while they attempted to break into the cellar. The wine enthusiast saw an opportunity to use the fame of his painstakingly curated collection to his advantage. In 2021, he announced that he would charge people an astounding $600 to visit his 3,700 square-foot cellar and see the bottles themselves.
2. A converted Cold War bunker

Featuring over 350 vehicles with an estimated combined value of over $55 million, Rodger Dudding's classic car collection- the largest in the UK, is certainly one to envy. The 85-year-old car enthusiast's urge to collect took root in 1952 when his father purchased a Morris Minor, which Rodger now owns and considers his most prized vehicle. His car collection features several desirable models, including 24 Aston Martin Lagondas, of which only 645 were ever produced. The oldest car in Rodger's collection is a 1911 Vulcan Tourer.
In addition to rare and valuable cars, Dudding also has a soft spot for unusual and obscure vehicles. For example, a 1966 Peel P50, which the Guinness World Records recognised as the world's smallest car. Many of Rodger's cars have appeared in several movies and TV shows, including 'Downton Abbey and 'The Crown'. One of the most interesting facts about Dudding's collection is that it is housed in a massive underground bunker in London, originally built as a government facility during the Cold War. Named 'Studio 434', the bunker today is home to all his cars, motorcycles and automotive memorabilia. Cars housed at Studio 434 are available for general hire, and storage spaces are available for rent, helping generate income to support Rodger's lock-up garage business.
3. A tyrannical assortment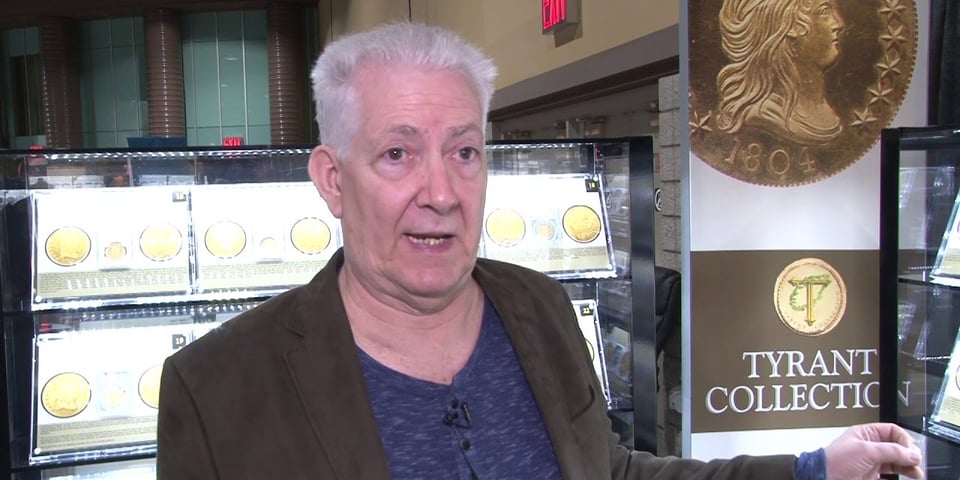 A remarkable testament to the enduring value of rare coins and the history they represent, the Tyrant Collection is one of the world's most impressive collections of rare coins. It includes over 500 pristine pieces that date back to ancient Greece and Rome, as well as coins from medieval Europe and colonial America.
A notable piece in the collection is the 1344 Edward III Double Florin, also known as the 'Double Leopard'. The coin, one of the earliest English coins to be struck in gold, is considered one of the most beautiful medieval coins ever minted. Of several ancient Greek coins featured in the collection is a gold coin of King Croesus of Lydia, minted around 550 BC and thought to be the world's earliest existing example of pure gold coinage. The Tyrant Collection's specimen of this coin is the only known example in private hands, making it a truly one-of-a-kind piece.
The story of how the Tyrant Collection came to be is just as fascinating as the coins themselves. The collector was known to travel the world, attending auctions and scouring dealers' inventories to find the rarest coins, often outbidding museums and other collectors to acquire them. So, who is the owner of this incredible collection? US tech billionaire Dan O'Dowd only recently revealed his identity after completing his £300 million collection, once it achieved enough acclaim to rival the Royal Mint's collection.

4. A shrine to contemporary art
For Philip Niarchos, collecting art is not just a hobby but a way of life. As the eldest son of the Greek shipping magnate Stavros Niarchos, Niarchos Jr. inherited a love of art and a vast fortune that has enabled him to amass one of the most impressive modern art collections in the world, worth $2.2 billion. Niarchos Jr. has acquired many of the most expensive artworks ever sold, including a Basquiat self-portrait for $3.3 million, Picasso's self-portrait for $47.85 million, and Warhol's 'Green Car Crash' (Green Burning Car I) for $71.5 million. In fact, Warhol's infamous 1985 "Skull" paintings were created from CAT scans of Philip's head, who was a friend of the artist.
----