Showpiece's Auction Pursuits: You Win Some, You Lose Some

Rhea Guruswamy
We don't let a fear of striking out keep us from playing the game.
This week, we give you a rundown of some unique items we've missed out on at auction in the past, and some exciting new items we're considering adding to our collection. All potential items are selected on the basis of an analysis of the collectibles market, and as always, are guided by feedback from the Showpiece community.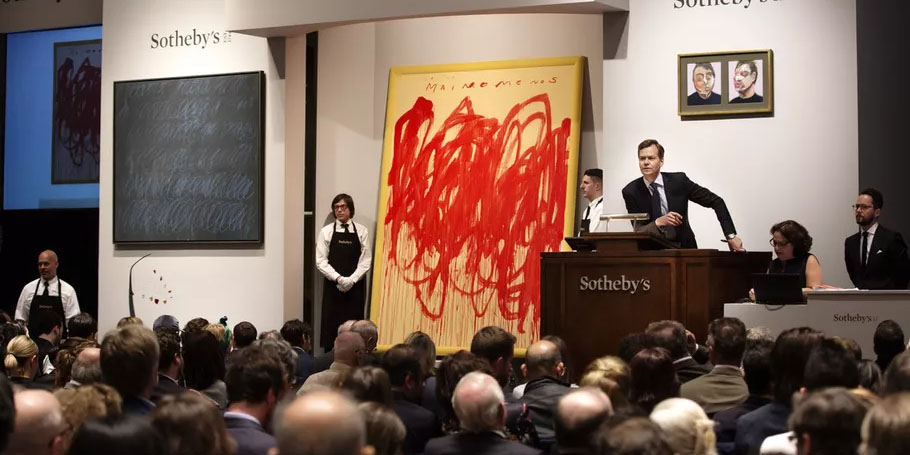 1) The Coin That Got Away - Eid Mar (
$4,188,393)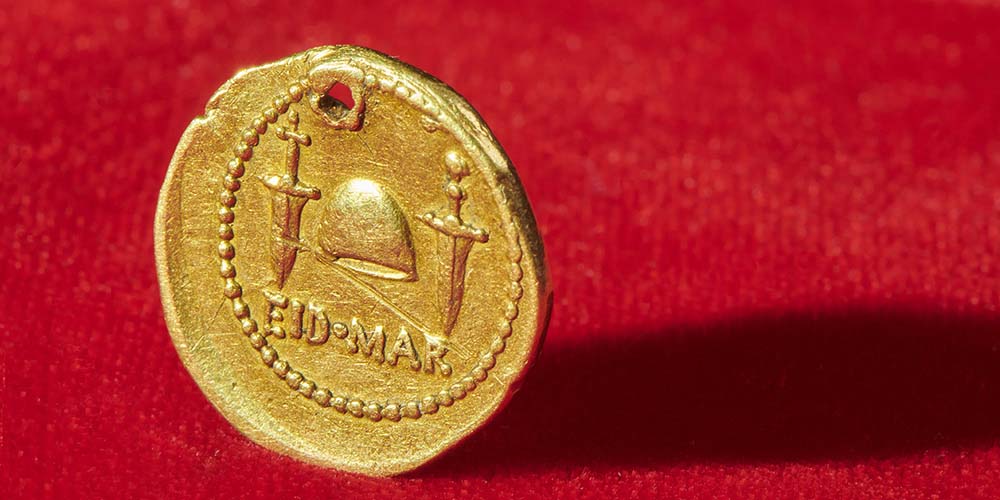 Early in June this year, we went to war for the coin that commemorated the infamous assassination of the ancient Roman Emperor Julius Caesar. Rumoured to have even been worn by one of the perpetrators of the crime, the Eid Mar is one of only 3 existing coins today that was struck and minted on Caesar's friend-turned-conspirator Brutus' orders, to mark the end of what some saw to be the most tyrannical reign in Roman history. One side of the solid gold memento carries the date of the assassination, inscribed as 'Eid Mar' meaning 'Ides of March' or March 15 with two daggers and a cap signifying the freeing of slaves. The other showcases a bust of Brutus in all his glory.
With one of the other existing examples selling for as much as $3.5 million in 2020, Showpiece was determined to add this one-of-a-kind coin to your collection, going so far as to bid £1m. Unfortunately, we were outbid by a sizeable offering of over £3m for the deadly denarius.
2

) Kicking the Tyres- Sir Sean Connery's Aston Martin DB5 (

$

2,200,000)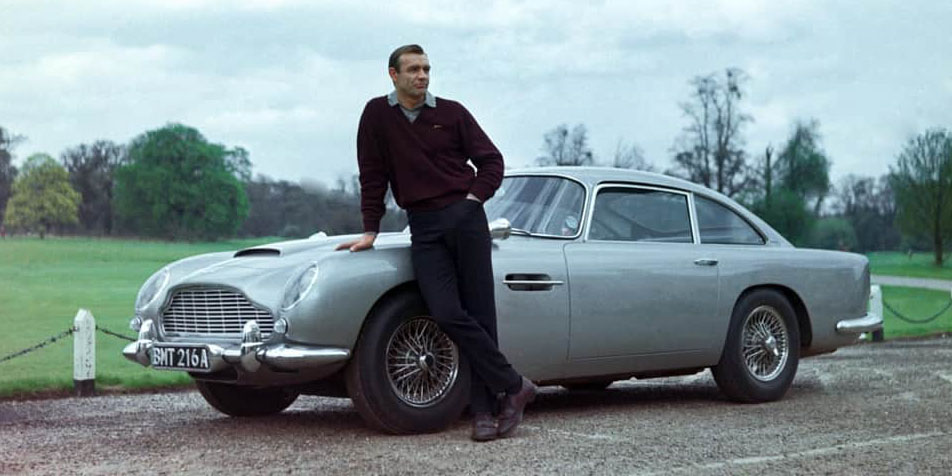 News of Connery's personally owned, custom-designed DB5 heading to auction, took the world by storm early this year. Besides the fact that a replica of the model featured in several of the Bond films, the elegant piece boasts elements of traditional Italian car design beautifully woven into classic British engineering. The model also includes a number of Connery's own modifications, such as the removal of the wing mirrors, and its repainted snow-shadow grey colour. To this day, the DB5 is considered one of the most desirable classic cars, with unparalleled provenance.
With the added prospect of a significant portion of the proceeds from its sale going to charity, we began to consult with experts and conduct research to help inform our bid amount. Regrettably, we were unable to bid more than $2.1m to secure the piece and be able to offer it to our community of collectors at a fair price.
3) Some Whisky Business- Macallan The Reach (
$340,000)

Later in September, we also went to auction for the 'the oldest whisky in the world', but narrowly missed out on the bottle, which ultimately sold for $340,000. Offered alongside an immersive tasting experience of the whisky, a small bronze sculpture doubling as a holder, and tour of the Macallan estate where it was distilled, the rare single malt is one of only 288 bottles to be offered for sale. The provenance of the 81-year-old Scotch also adds to its rarity and desirability; the whisky was originally crafted in a sherry-seasoned oak cask, and stored in a display cabinet fashioned from the wood of an elm tree that fell on the estate in 1940.
Some items we're currently evaluating:
1) Macallan Fine and Rare 60-Year-Old ($1,900,000)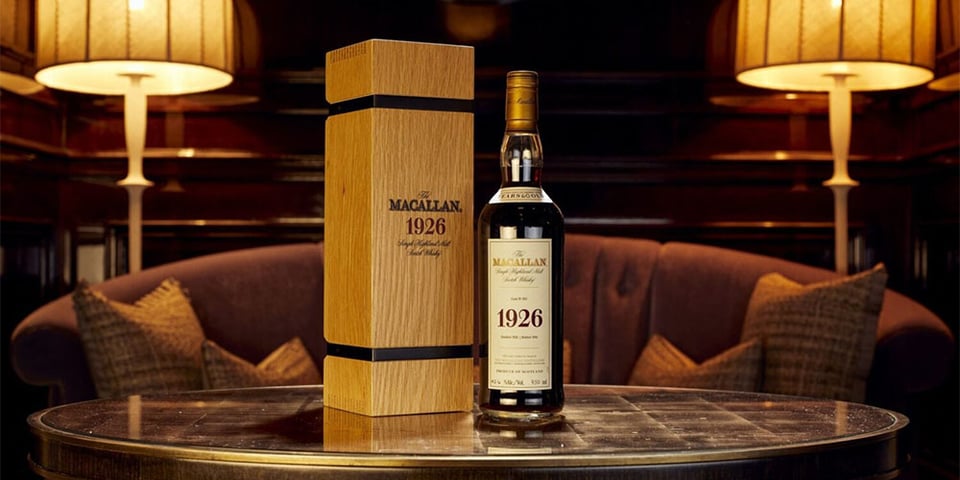 As the 'Founding Father' of the Macallan Fine and Rare Series, this 60-year-old whisky, drawn from Cask #263, was called the 'Holy Grail' of the whiskey world by Sotheby's.
Distilled in 1926, during the height of US prohibition, this legendary cask yielded 40 bottles when drawn from in 1986, 14 of which were given the 'Fine and Rare' label.
In the whisky world, these labels have become the most sought-after.
2) F.P. Journe Tourbillon Souverain à Remontoir d'Égalité ($500,000)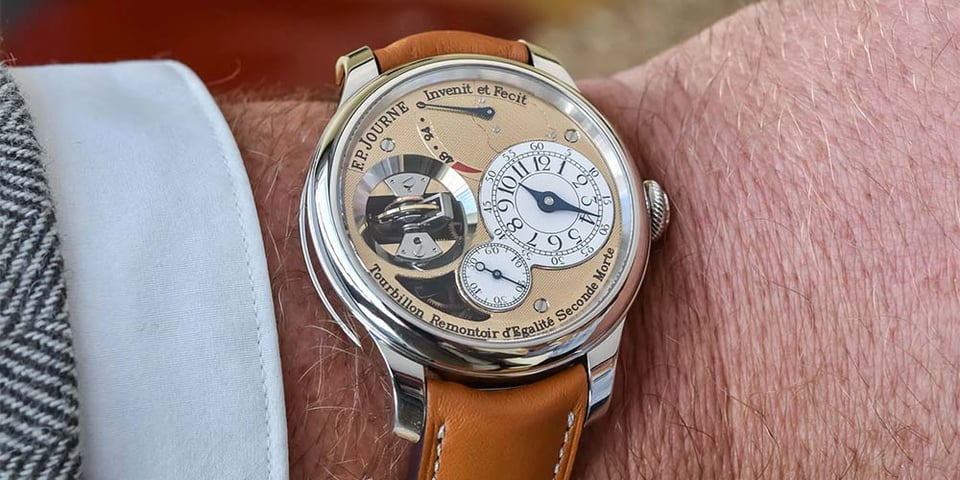 Designed as part of the 'Souscription' series, this was Journal's first attempt to manufacture his own watch series, after beginning his career restoring clocks and pocket watches. As implied by the name, twenty were made for close clients and friends who committed deposits ahead of time.
It was the first wristwatch to feature both a tourbillon and a remontoire constant force device (a complicated type of spring).
There is no doubt that these wristwatches are among the most desirable and collectible of all time.
3) 1795 $10 9 Leaves MS614 NGC ($600,000)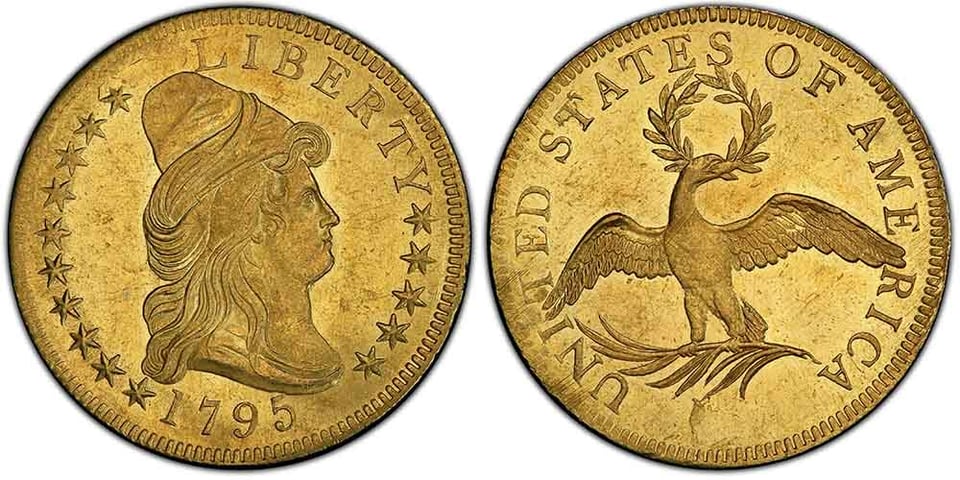 An estimated 500 of these $10 coins were struck between 1793 and 1823 by Robert Scot, Chief Engraver at the United States Mint. There are three variations of this coin: 9, 11 or 13 leaves.
The 9 leaves was the first-ever U.S. $10 piece, and is the rarest and most valuable of any of these variants. With approximately 20 examples remaining today, finding a more desirable coin would prove to be difficult.
4) Stirling Moss Lotus 18 1961 Monaco ($150,000 - **guesstimate**)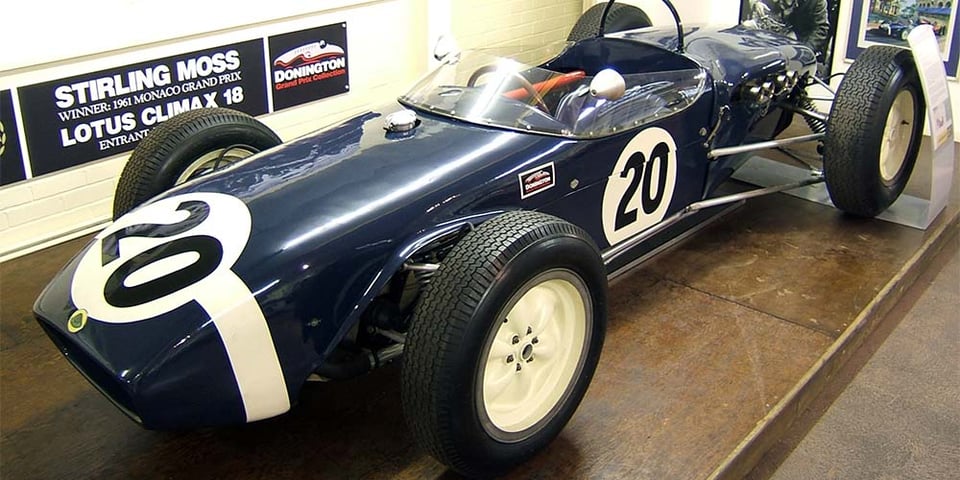 20% down in power from his rivals in the race, Stirling Moss was not convinced he could win in Monaco 1961. After taking the lead on the 14th lap, he set the pace for the remaining 86 laps - leading the race at qualifying pace the whole way. Finishing 3.6 seconds ahead of second place, this determined little Lotus even set the fastest lap.
The legendary car has traded hands many times, mostly displayed in the Donnington collection and occasionally appearing in Goodwood's 'Revival' events. Praised for its simplicity, "pluckiness", and mechanical sympathy, this car is highly desirable to this day.
5) Bermuda 1848 SG01 ($180,000)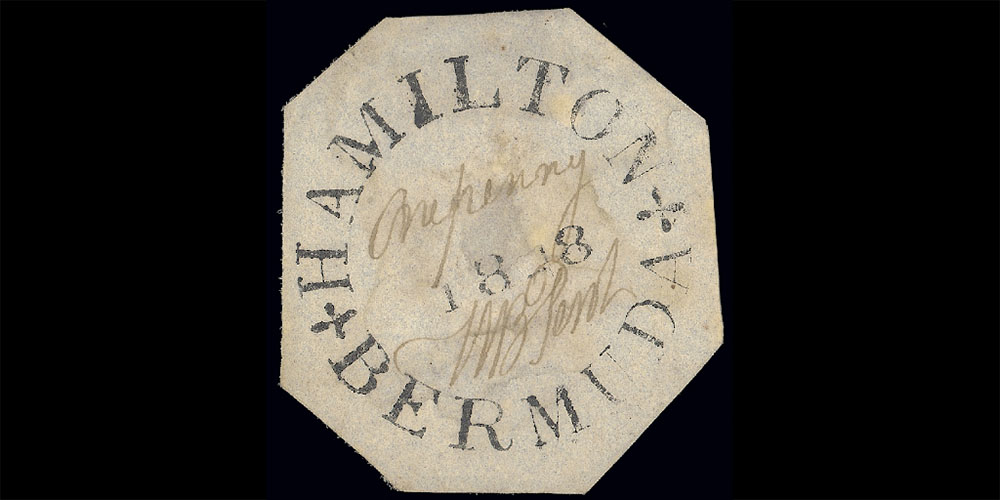 Made in 1848, this stamp is the renowned first of the 'Perot' stamps, referring to the famous original Postmaster of Bermuda. The colourway makes it even more sought-after; eleven of these stamps are known to exist, with only five struck in black on bluish-grey paper.
Its existence was unknown to philatelists until 1897, and they're now some of the rarest stamps in the world.
6) 'Beautiful, Bubble-gum, Pizza, My Little Pony, Barbie Vomit' Painting ($420,000)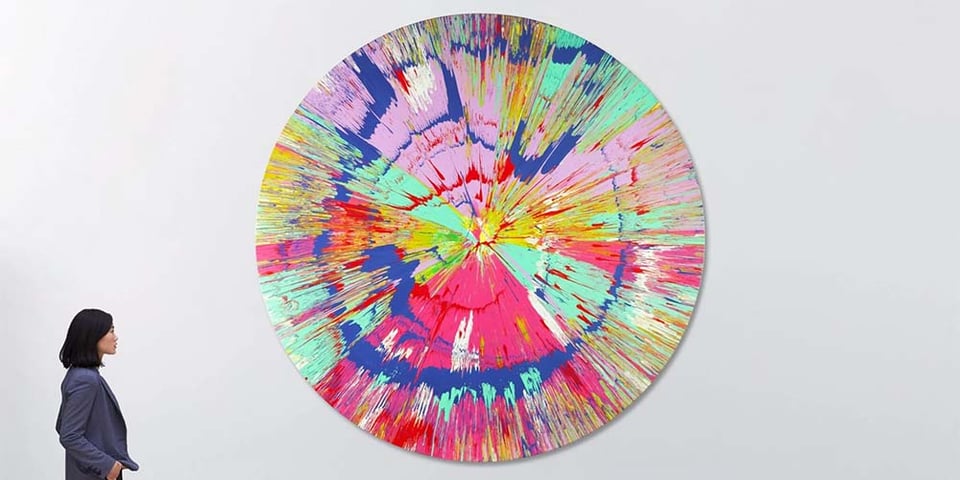 Created by Damien Hirst in 2013, Beautiful, Bubblegum, Pizza, My Little Pony, Barbie Vomit is an exceptional example from his Spin Painting series. He created this piece by pouring different colours of household paint onto a rapidly rotating canvas (as you might have guessed).
Reminiscent of Jackson Pollock's drip paintings, Hirst's Spin paintings remain highly desirable. This is surprising as, when celebrating the anniversary of the series' inception, he took to the streets of Brixton and offered members of the public to create their own spin paintings for £1, all of which he signed. This begs the question: what makes artwork authentic?
7) Aston Martin DB4 GT ($3,000,000)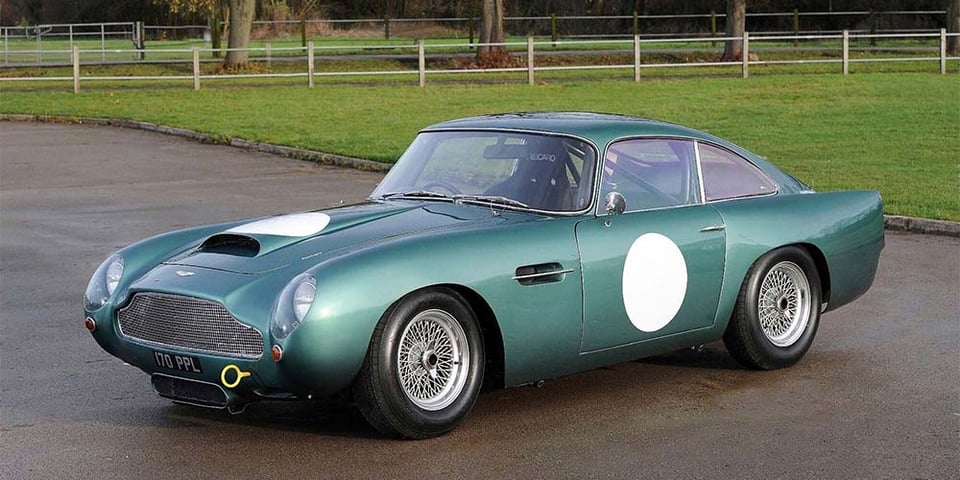 The DB4 Grand Tourer was produced by Aston Martin between 1958 and 1963. Of the 1,204 total DB4s produced, 56 were the grand tourer (GT) version, and 19 were the GT Zagato - a lighter, purely speed-focused version. These DB4s are said to have provided the basis for Aston Martin's most renowned model ever: the DB5. One of the first cars able to go from 0-100mph and stop within 30 seconds, the DB4GT has a long history of racing and is still seen on track to this day.
What car do you remember Bond driving in Goldfinger? Wrong! The car you actually see Bond driving around in is the DB4 V Vantage.
8)Kobe Bryant Game Worn Jersey from Final NBA Opening Day, 15-16 ($140,000)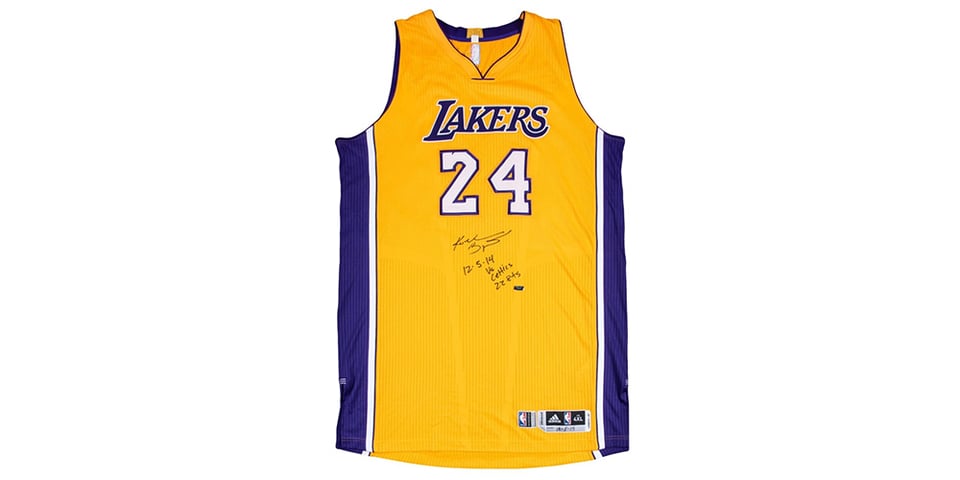 In 2016, Bryant wore this jersey on the final Opening Day of his illustrious career - playing 29 minutes, achieving 24 points and two steals against the Minnesota Timberwolves. Bryant is referred to as one of the most dedicated athletes of all time. Drafted into the NBA at 17, his first reaction was to head to the gym (rather than have an elaborate 'draft party' as is tradition). Seventeen years later, he tore his Achilles on the court, and, instead of being carried off by his teammates, he hobbled to the free throw line and 'swished' both shots.
After his untimely death in a tragic helicopter crash, Bryant memorabilia has become all the more desirable, and game-worn treasures such as this are few and far between.
While we gear up to bring you some of these exciting new items in the new year, why not take a look at the piece with which it all began? Showpiece's £8.3m 1c Magenta was issued in limited numbers in 1856, and is the only one of its kind that currently exists, making it the most collectable of all stamps in the world today. Read about how Showpiece acquired 'the most expensive item in the world, by weight' and find out more about how we make ownership of the most valuable items from across the globe possible.