A trip down memory lane: The five most valuable vintage cars sold in 2022

Rhea Guruswamy
Does the purr of an engine get your heart racing? If so, fasten your seatbelts. This week, we look at some of the most valuable vintage cars in the world, and how they performed at auction in 2022.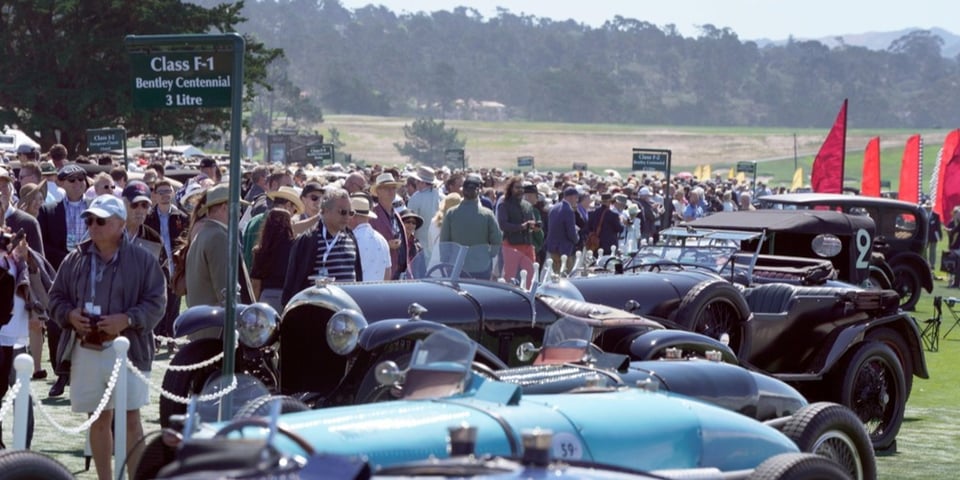 Over the last two decades, classic cars have risen in popularity as luxury assets all over the globe. In the UK, the number of classic car owners has steadily increased since 2019, and the number of vehicle auction lots is also on the up too - there was an 11% rise last year from 2021's total. This resulted in overall auction sales of £303 million in 2022 - a 12% increase on the previous year - and various records being broken across car brands.
1. "The most valuable car on the planet" - £115m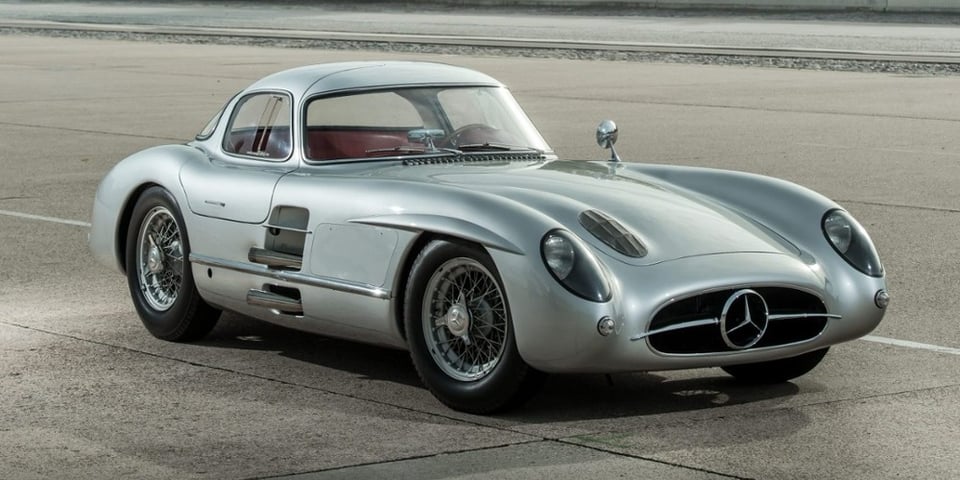 The 1955 Mercedes-Benz 300 SLR Uhlenhaut Coupe earned the title of 'the most expensive car to ever be auctioned anywhere in the world' after selling for £115 million in 2022. As one of only two prototypes to be created by Mercedes-Benz, this classic primarily owes its value to its rarity. Named after its chief engineer, this chassis number 0008/55 was only offered for sale last year, meaning a 67 year wait for collectors to get their hands on it.
2. Carroll Shelby's "lucky charm" - £18.65m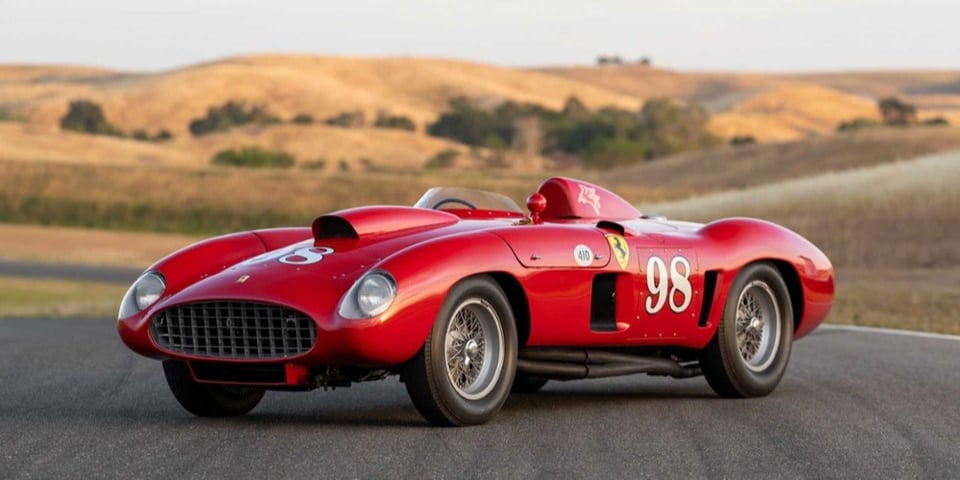 When it comes to classic cars, powerful provenance clearly sells- but how much are people willing to pay for a truly incredible story? The prized possession of renowned American racer Carroll Shelby, and the vehicle that earned him the most career wins, the 1955 Ferrari 410 Sport Spider sold for an astounding £18.65 million at auction last year. The car was sold alongside the first and final trophies won by Shelby, as well as the original 1957 Nassau racing number plate. This special model also carries a personal inscription from Shelby that reads: "Mr. Ferrari told me that this was the best Ferrari he ever built."
3. "The most beautiful car ever made" - £10.83m

2022 also saw the record broken for the most expensive French car ever to be auctioned, with the $13.42 million sale of the 1937 Talbot-Lago T150-C-SS Teardrop Coupe. The gorgeous pre-war classic has long been regarded as the most elegant example of the 'Teardrop' design concept, earning multiple awards for its look.. After spending nearly eight decades in private collections in California, last year was its first public sale since 1950.
4. "World-travelling classic with uninterrupted ownership history since 1937" - £8.34m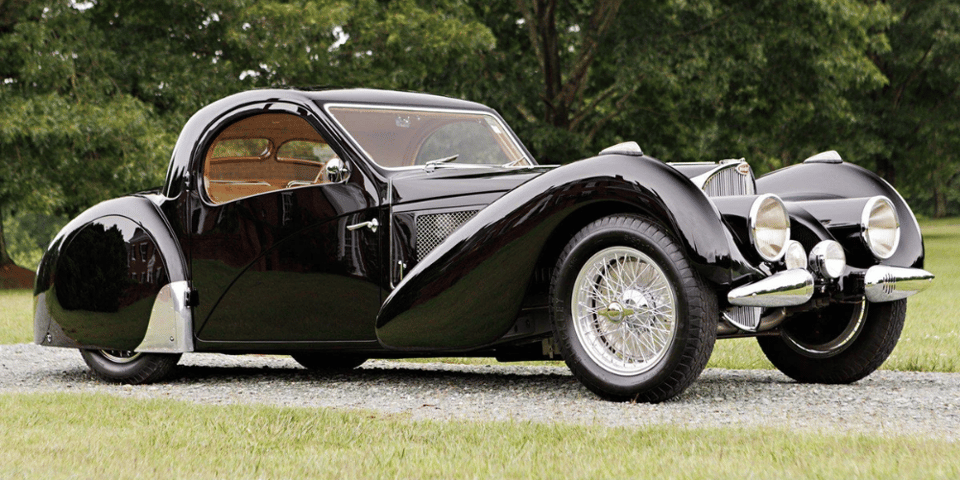 The 1937 Bugatti Type 57SC Atalante - yet another French icon - notched an impressive $10.34 million when it went to auction last year. Despite it being passed between 12 owners all around the globe, the Atalante's quality remains untarnished today.
5. "One of the finest examples of road-racing GT cars ever built" - £7.76m
The 1960 Ferrari 250 GT SWB Berlinetta Competizione was another top performer at auction last year, selling for £7.76 million. The car was built for the 1960 Le Mans 24 Hours race, where it finished in an impressive fifth place. The yellow bodied Italian masterpiece sports distinct lightweight aluminium coachwork, and was freshly restored and offered for sale for the first time in two decades last year.