Our top five cars at London Concours 2023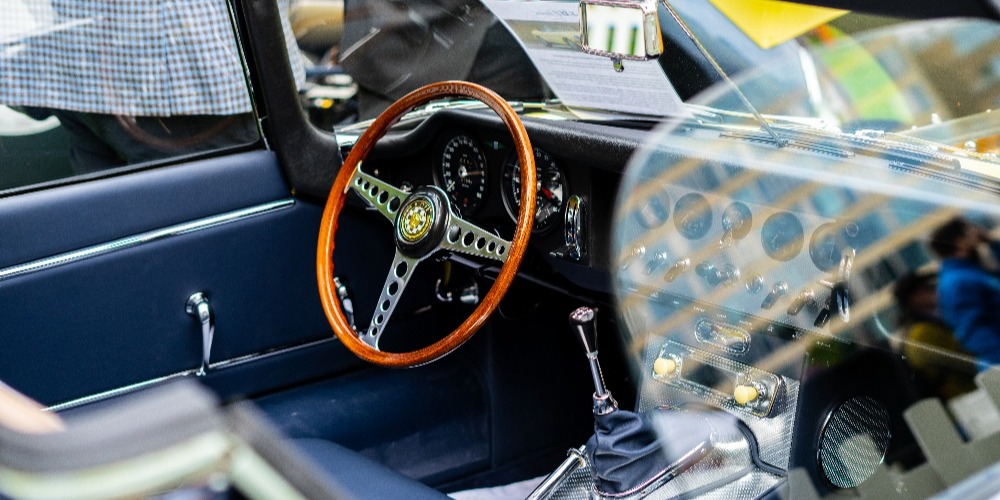 This year we attended the London Concours at the Honourable Artillery Company to admire some of the finest examples of automotive history. While the event attracted an eclectic collection of unique showstoppers, here are five cars that were the real winners, in our humble opinion, of course.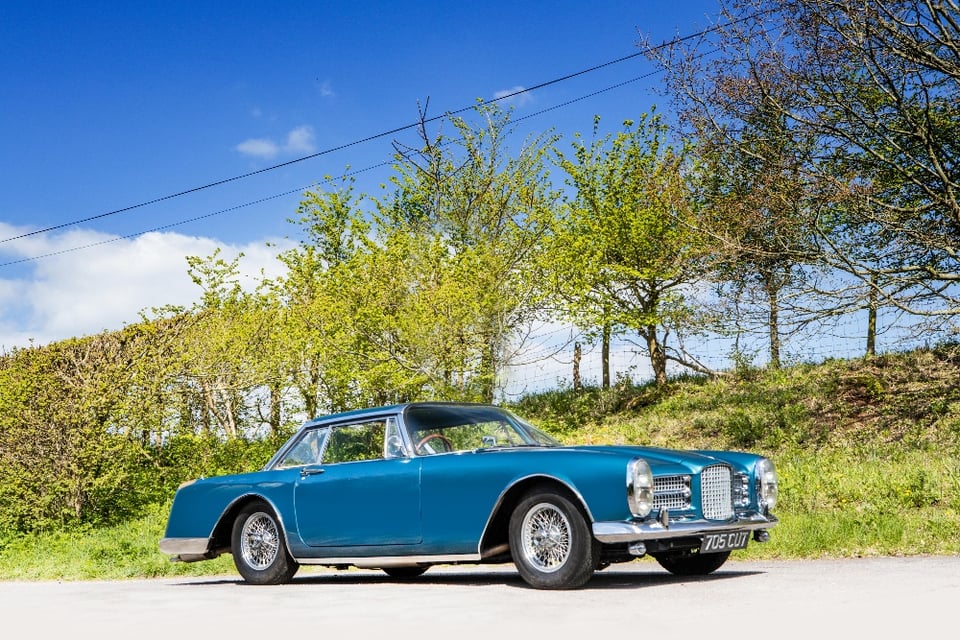 1. 1961 Facel Vega Facel II | Gran Tourisme Winner
By far one of the most exciting cars to feature at this year's Concours and winner of the Grande Tourisme category, the 'Luxurious Brute' was a luxury grand tourer intended to rival the likes of Mercedes and Porsche. Introduced at the 1961 Paris Motor Show, the Facel II combined the power of American muscle with the elegance of European design. Carrying a 6.7l Chrysler V8, the monstrous engine had 400bhp and was known to wheel spin with the slightest throttle. It was claimed to be "Le Coupé 4-places le plus rapide du Monde", the fastest 4-seater in the world, easily out-accelerating the Mercedes 300sl, Aston Martin DB4 and Ferrari 250 GT. The cockpit (there is no better word) had dials and buttons similar in design to an aircraft. The technology was also remarkable for the time, including disk brakes, power steering, electric windows and shock absorbers controllable from the dash.
This example is one of only two right-hand-drive examples ever built; Ringo Starr bought the other. Its colour was changed to grey early in its life but has since been restored to the glistening turquoise. An unusual feature of this particular example is the natural wood panelling on the interior, unlike the other Farcel IIs that had a wood effect meticulously painted onto metal. Restored and partially resprayed, it could have come straight out of the showroom, having only covered 800 miles in its 61-year life. Today it is valued at over £320,000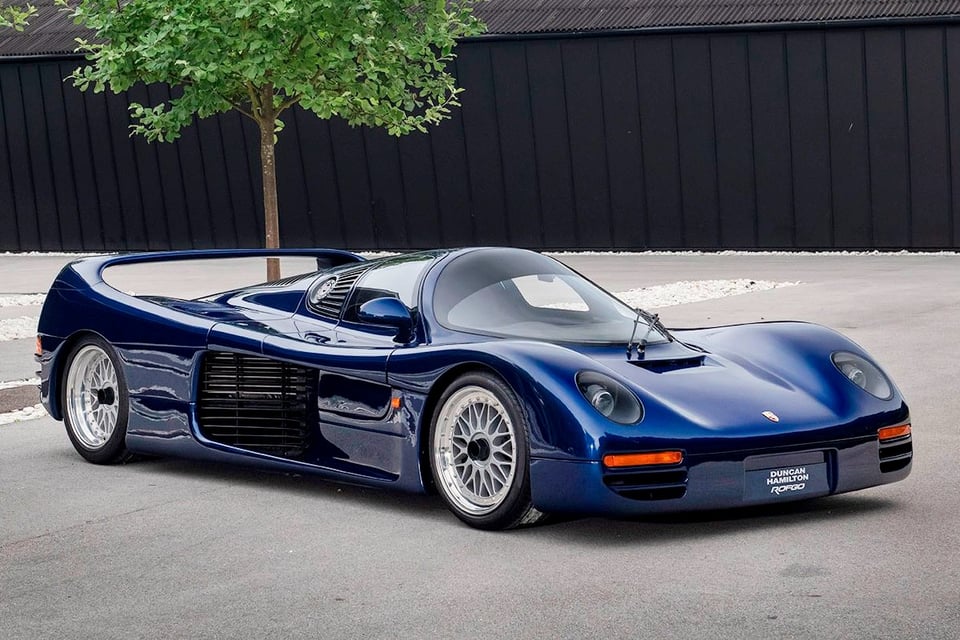 2. 1991 Schuppan 962CR P1 | Best In Show Winner
This year's prestigious Best In Show winner was a 1991 Schuppan 962CR P1, an exceptional car with a special place in automotive history. Developed by Australian race car driver Vern Schuppan, this limited-production vehicle was designed as a road-going version of the renowned Porsche 962 race car. The 962CR P1 featured a sleek and aerodynamic body with a low stance and aggressive lines that exuded performance. It was powered by a turbocharged 3.3-litre flat-six engine, producing an impressive 600 horsepower, and mated to a five-speed manual transmission. This potent combination allowed the 962CR P1 to sprint from 0 to 60 mph in under 3.5 seconds and achieve a top speed of over 220 mph. With its lightweight construction, advanced suspension, and cutting-edge aerodynamics, the 962CR P1 delivered an exhilarating driving experience. However, due to financial constraints and limited demand, only six units of this incredible supercar were produced, making it a scarce and sought-after collector's item today.
This example was the prototype developed from a car that competed in the 1990 Le Mans. After spending most of its life in France, it was brought to the UK, where it has been fully restored and retrimmed. The rarity of this car means it is almost impossible to value. However, we suspect it would reach £5-10m at auction.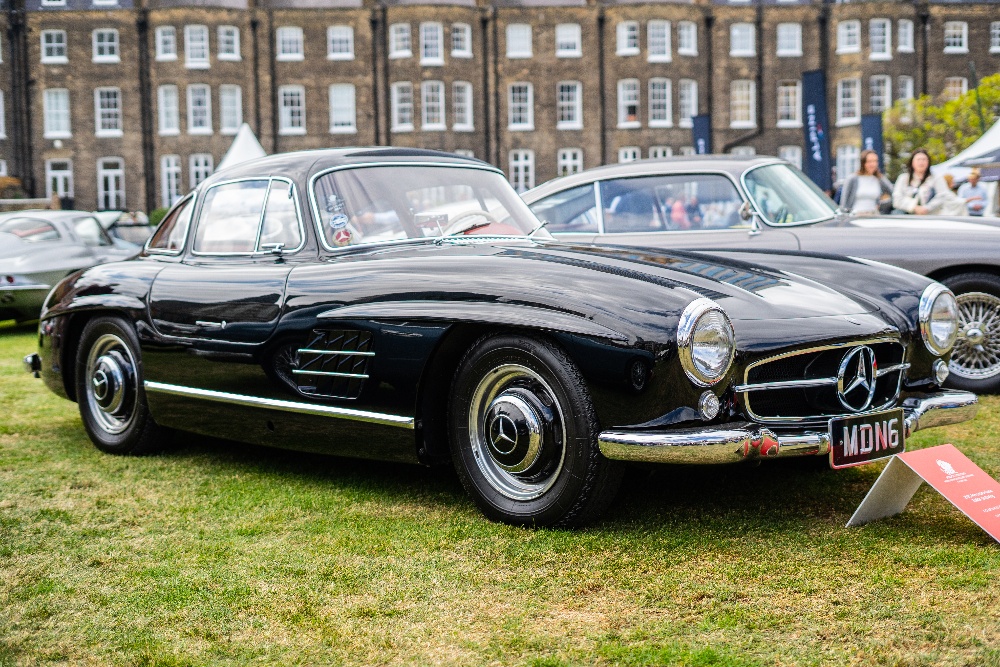 3. 1955 Mercedes-Benz 300SL Gullwing | Golden-Age Coupés Highly Commended
The 1955 Mercedes-Benz 300SL Gullwing is a significant chapter in automotive history as an iconic and groundbreaking sports car. With its signature upward-opening gullwing doors, it captivated enthusiasts and set new standards for design and performance. Introduced as a road-going version of the legendary 300SL race car, this masterpiece embodied the epitome of automotive engineering and innovation. Beneath its long, sleek hood resided a potent 3.0-litre inline-six engine, equipped with fuel injection—an advanced technology for its time. Producing 215 horsepower, the 300SL Gullwing became the fastest production car of its era, capable of reaching a top speed of 160 mph. The car's distinctive design featured a sleek, aerodynamic body with elegant curves and a purposeful stance. Its tubular chassis construction contributed to its lightness and agility, while the iconic gullwing doors added a touch of flair and accessibility.
Inside the cabin, drivers were greeted with a blend of luxury and sportiness, featuring comfortable leather seats, a stylish dashboard, and innovative features such as a removable steering wheel for ease of entry and exit.
Imported for a shipping magnet in 1995, remarkably, this car has had two owners from new. The car was recommissioned and overseen by Gullwing expert Ron Waghorn and repainted by Nigel Cooper. Amazingly the car is regularly driven by its owner, often taking 150-mile road trips on the weekend. A Concours grade 300 SL Gullwing of this calibre would be valued at at least £1.6m.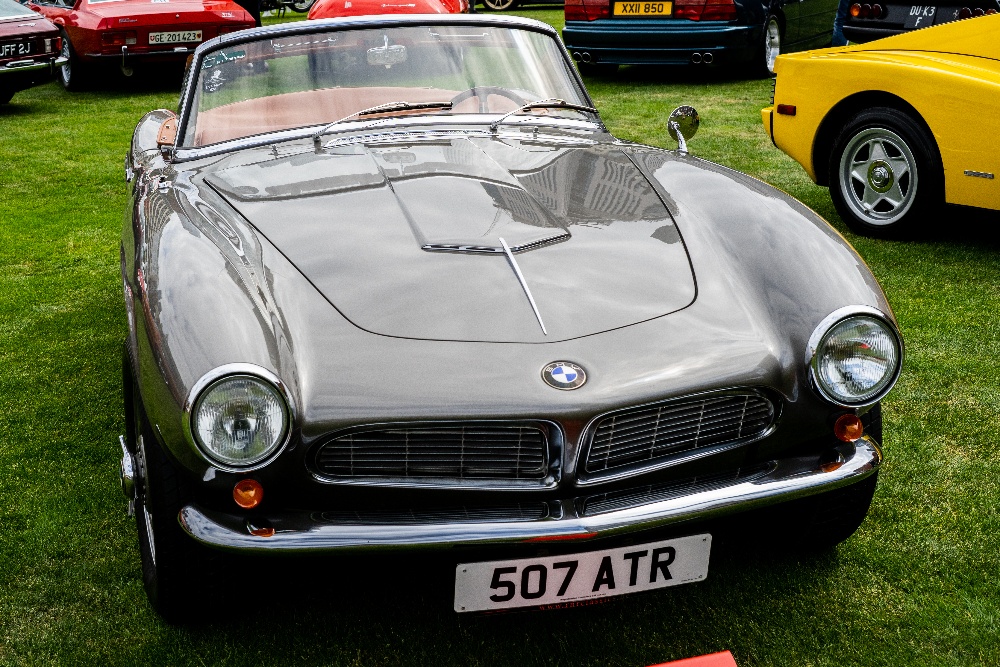 4. 1957 BMW 507 - Wild Cards Entrant
The 1957 BMW 507 is a timeless masterpiece renowned for its exquisite design and captivating performance. Conceived as a luxurious and high-performance sports car, it remains an icon in automotive history. Only 252 were ever produced with a price when new that dwarfed the Mercedes-Benz 300 SL; it represented exclusivity and elegance. With its sensuous curves, long hood, and prominent front grille, the 507 exudes elegance and sophistication. Under the hood, a 3.2-litre V8 engine generates 150 horsepower, providing exhilarating acceleration and a top speed of around 120 mph. A lightweight aluminium body enhanced its powerful performance, contributing to its agile handling and responsive driving dynamics. The interior of the 507 boasts a harmonious blend of style and comfort. From the meticulously crafted leather seats to the elegant dashboard adorned with delicate wood accents, every detail exudes quality and craftsmanship.
Living an interesting international life, this example spent much of the 1970s and 1980s in Malibu. The current owner had the car painstakingly restored to its original specification and condition by specialists in Germany. Today the car is worth over £2m.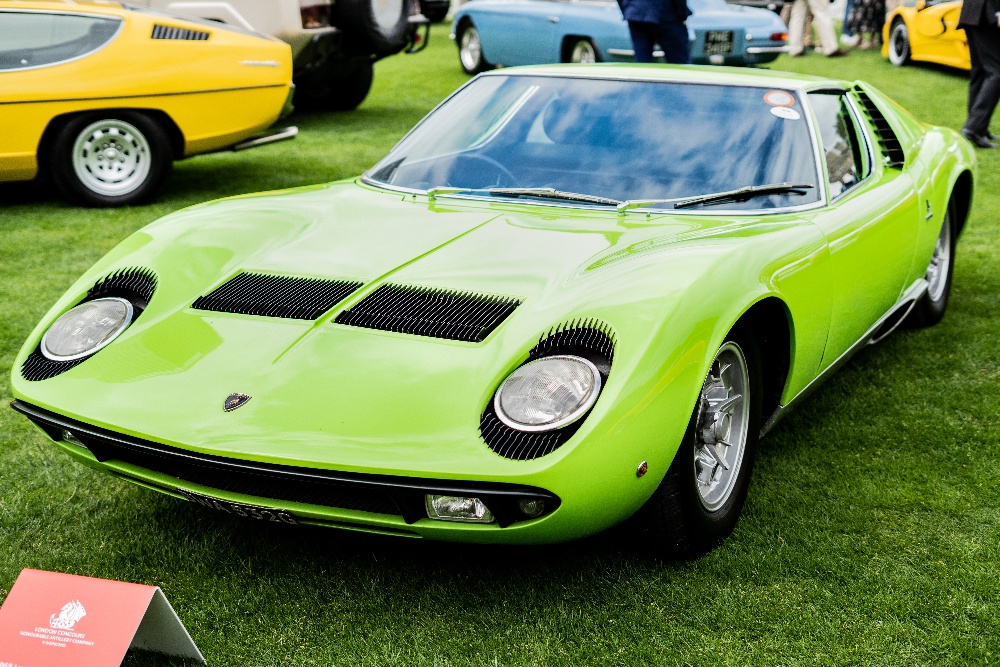 5. 1968 Lamborghini Muira - 60 Years of Lamborghini Winner
The Lamborghini Miura, introduced in 1966, represents a legendary and pioneering hypercar that revolutionised the automotive industry. With its mid-engine layout and striking design, the Miura captivated the world, setting new benchmarks for performance and style. Powered by a transversely mounted V12 engine, the Miura unleashed an astonishing 350 horsepower, propelling it to a top speed of over 170 mph. This groundbreaking powertrain configuration became the blueprint for future high-performance sports cars. The Miura's design was a work of art crafted by Marcello Gandini. Its sleek, low-slung body featured aggressive lines, bold angles, and distinctive swivelling headlights. It possessed an aura of elegance and immense presence, making it an instant classic. Inside the cabin, luxurious leather upholstery, driver-focused controls, and a striking instrument cluster created a refined and engaging driving environment.
An icon itself, this particular car has a history of ownership that makes it a little more special. Known as the 'Twiggy' due to the first owner being her manager Justin de Villeneuve, it was often seen on Kings Road back in the day. Bernie Ecclestone later owned the car before it was damaged in a fire in 1990. Lamborghini fully restored the car, and it went on to lead the world record lineup of 383 Lamborghinis for the 60th-anniversary celebration. Today it is valued at around £1.6m