From Le Mans to Formula One: Ten Iconic Racing Cars

Rhea Guruswamy
This week, we take a look at 10 highly successful racing cars, with incredible provenance and value.
When it comes to iconic cars, few can match the prestige of the ones that made history on the track. The pinnacle of automotive engineering and design, racing cars captured the imagination of fans and collectors alike. From the early days of motorsport to Formula One, we have compiled a list of ten of the greatest cars ever to be raced and how much they are worth today.
1. Porsche 917 - $14m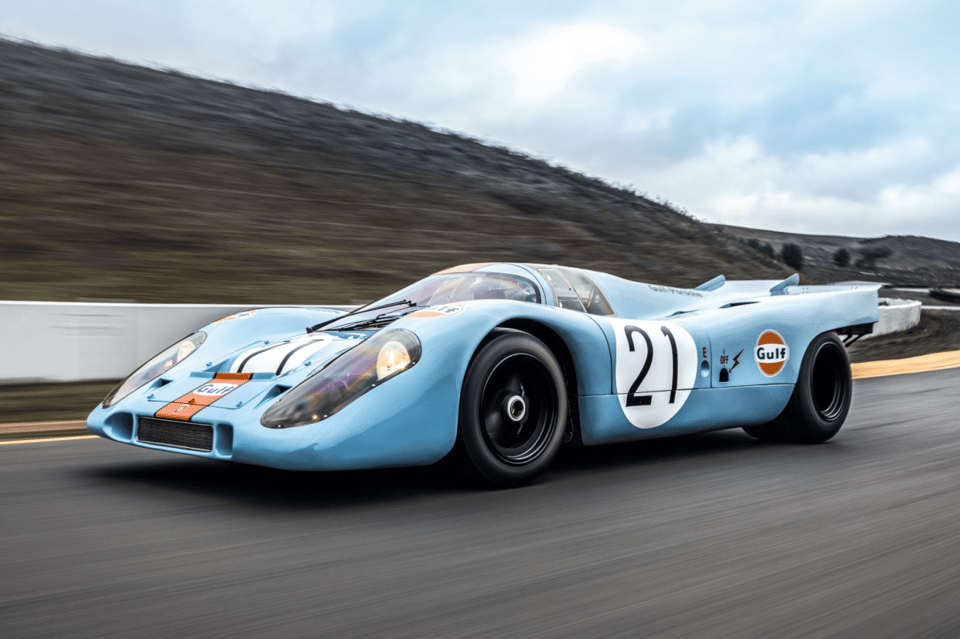 Porsche, a brand renowned for performance, poured decades of effort and love into creating race winners. The success of these models in endurance racing from the 1960s to the late 1990s earned them major status in the automotive industry. One car that could be considered a turning point for Porsche was the 917. Not only did it dominate the 1969-71 seasons, today it remains one of the most successful racing cars ever built. The 917 secured numerous endurance race wins, including the 24 Hours of Le Mans, the World Sportscar Championship, the 12 Hours of Sebring and the Can-Am championship. In total, the 917 achieved 19 overall wins in various racing series. A 1970 Porsche 917k driven by Steve McQueen in the movie 'Le Mans' sold for $14 million at auction in 2017.
2. Ferrari 250 GTO - $48.4m

Enzo Ferrari once said, 'Aerodynamics are for people who can't build engines'. Thankfully, this view changed, enabling Ferrari to build one of the most recognisable and coveted racing cars ever produced. Produced from 1962 to 1964, it won multiple races, including the Targa Florio, 24 Hours of Le Mans and the Tour de France Automobile. The 250 GTO achieved over 300 victories in various races worldwide despite only 36 examples ever produced. Its craftsmanship, technology and provenance have made it one of the most valuable cars in the world. In 2018, a rare 1962 250 GTO sold for a record-breaking $48.4 million at an auction in Monterey, California.
3. Ferrari F1-2000 - $9.5m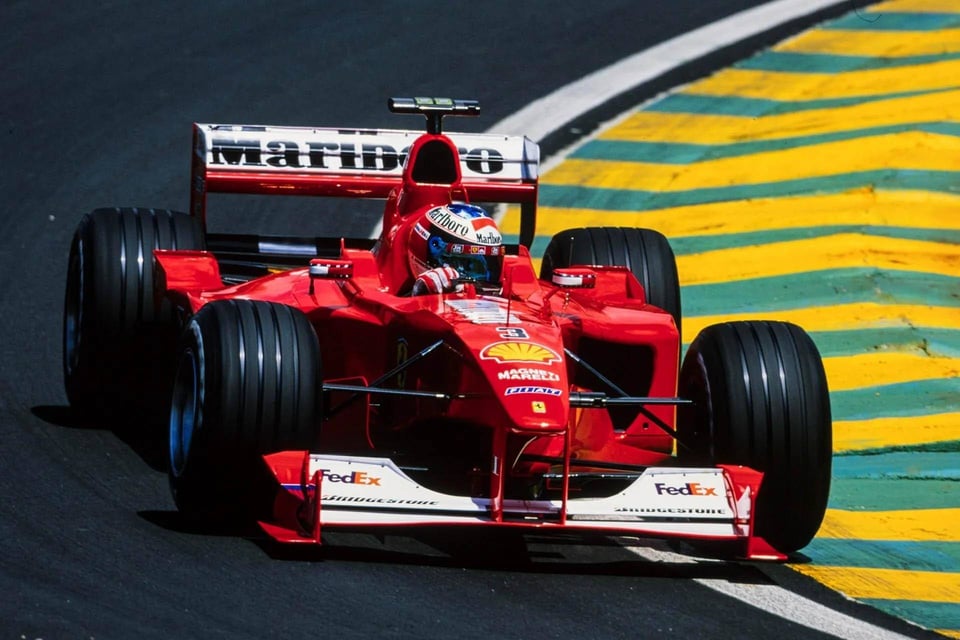 The car that won Michael Schumacher his third Formula One World Championship, the F1-2000, won 9 out of 17 races during the 2000 season, including six consecutive victories. This car marked the beginning of one of the most dominant teams and drivers in Formula One history and therefore is considered by collectors the most significant Ferrari of the modern era of F1. A Ferrari F1-2000 driven by Schumacher sold for a record $7.5 million at auction in 2017. Up for auction again this year, a Monaco Grand-Prix winner is expected to sell for approximately $9.5 million.
4. Audi Sport Quattro S1 - £1.8m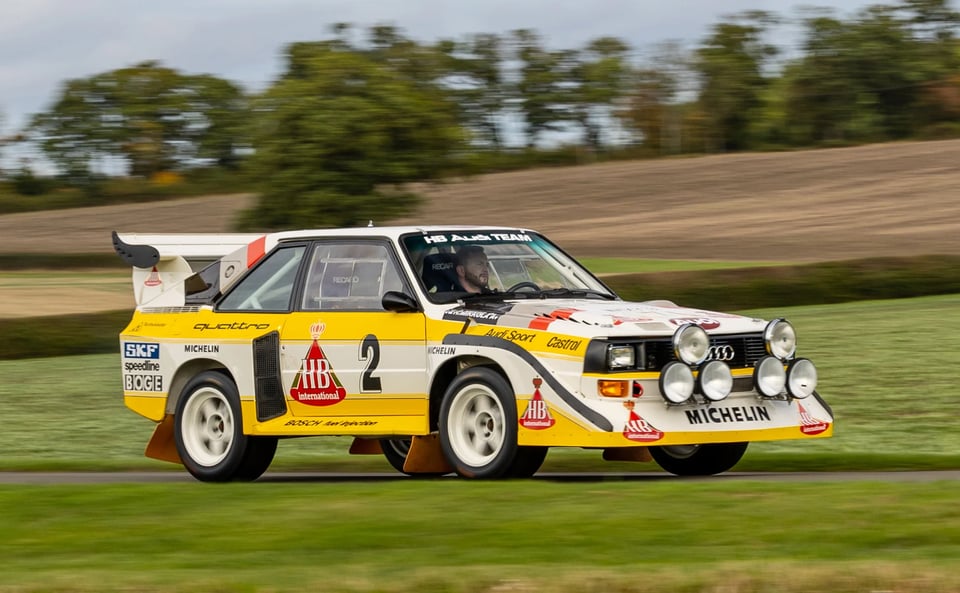 In 1979, competition racing saw an interesting new development. All-wheel driving would now be allowed in rallying, throwing major car manufacturers for a loop, seeing as this would make models too heavy to race. But Audi didn't shy away from the challenge and saw it as a chance to develop one of its most successful models yet. The Quattro S1 came to be in 1980 and started accumulating multiple victories that very year, the most notable of which was its successive wins at the World Rally Championship in 1983 and 1984. Setting a record for the highest price ever paid for a rally car, a 1988 Audi Sport Quattro S1 rally sold for almost £1.8 million in 2021, reflecting its continued popularity as a racing icon.
5. Alfa Romeo 8C 2300 - $11m

The first of many successful designs that would bring Alfa Romeo newfound fame, this classic racing car commanded the sport in the 1930s. Quickly becoming known for its power and speed, the 8C 2300 won several races, including the 24 Hours of Le Mans in 1931 and 1932, the Mille Miglia in 1932, and the Spa 24 Hours in 1932 and 1933. It also set several speed records during its racing career. With only 10 Monzas ever built, the 8C 2300 sit among the greatest car collections, and its auction values reflect this. In 2016,
an Alfa Romeo 8C 2300 Monza
sold for over $11 million.
6. Jaguar D-Type - $21m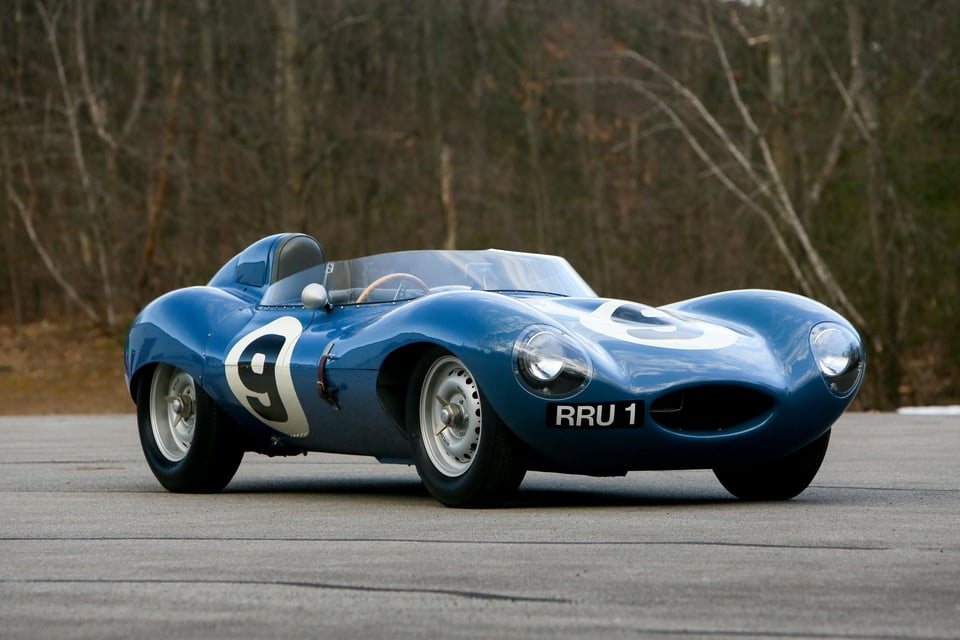 Often considered "Jaguar's true masterpiece", the Jaguar D-type was produced by a stroke of genius in 1954. Designed specifically for endurance racing, the D-Type was released at the height of Jaguar's success at Le Mans. It won the 24 Hours of Le Mans three times in a row from 1955 to 1957- but its winning streak didn't end there. The D-type also won the Reims 12 Hours, the Nürburgring 1000km race, and the Spa, Montlhery, Goodwood, and Silverstone. Its success on the track contributed to its popularity among racing enthusiasts and collectors. Today, it remains one of the most iconic racing cars in the world, with prices ranging from millions of dollars for original examples, down to "just" a few hundred thousand for later reproductions. In 2016, a 1955 Jaguar D-Type sold for over $21 million at the RM Sotheby's auction, making it one of the most expensive cars ever sold at auction.
7. McLaren F1 - $19.8m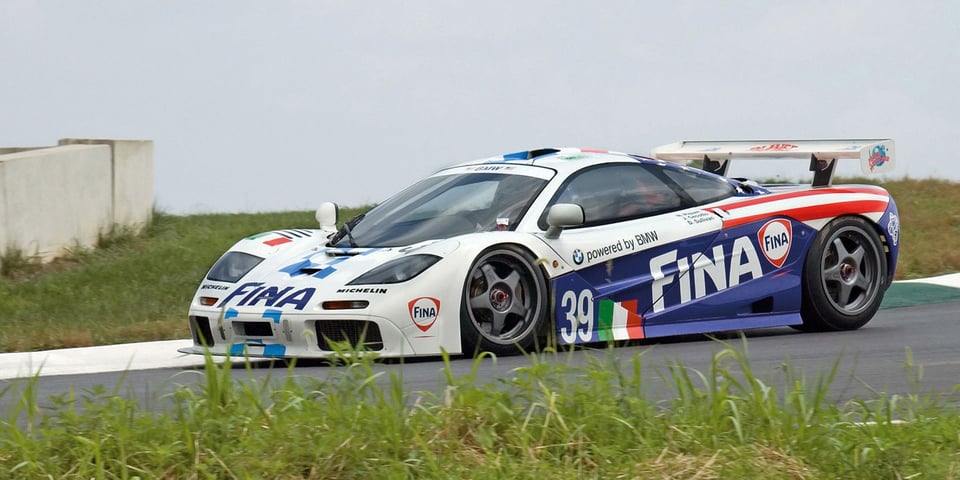 One of the oldest, and most successful teams to compete in F1, McLaren has been appearing on the tracks every year since 1966- something that has later influenced their road cars. McLaren technical director Gordon Murray moved to production cars in 1991 to create a high-power low-weight hypercar, so t
he McLaren F1 was born. Not only did Murray create the fastest production car of the time, but the F1 also achieved remarkable success in racing. In 1995, a modified version of the F1 known as the McLaren F1 GTR debuted at the 24 Hours of Le Mans, winning the race outright in its first attempt. The F1 GTR also won multiple BPR Global GT Series and the FIA GT Championship races. In total, the F1 GTR achieved 40 race wins and multiple championships. The standard road version of the F1 alone is a rare unicorn in the collecting community with examples fetching millions of dollars at the auction. Still, the GTR versions take that further, with only 28 ever produced . In 2019,
a 1994 McLaren F1 LM-specification
sold for a record-breaking $19.8 million at auction, setting a new benchmark for the model's value.
8. Lancia Stratos HF - $566k
An ambitious, uniquely compact design that got second looks from passers-by, The Lancia Stratos HF, first introduced in 1973, is today considered a winner among most rally cars built. It was designed specifically to win rallies, with a mid-weight engine layout and a distinctive wedge-shaped body. The Stratos went on to fulfil its destiny, winning three consecutive World Rally Championships from 1974 to 1976, with the illustrious driver Sandro Munari placing first at the Monte Carlo rally in 1975. In total, the Stratos won 18 World Rally Championship events, making it one of the most successful rally cars in history. Today, the Stratos HF is a popular collector's item, with values ranging from $400,000 to $600,000 depending on condition and provenance. Last year, a
1976 Stratos HF
with incredible racing pedigree sold for $566,000.
9. Mercedes-Benz W194 (300SL)1 - $15m?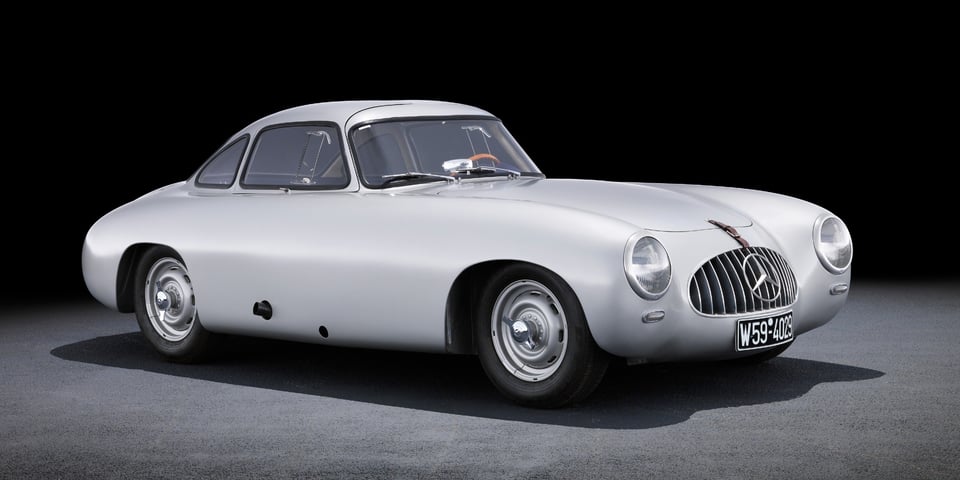 The first racing car to be designed by Mercedes Benz after the Second World War, the W194 (300 SL) today continues to hold the title of the most significant Mercedes ever built. Characterised by its distinctive gullwing doors and innovative design, the W194 was the first car to be designed with a "super lightweight" (SL) specification in mind. Produced from 1954 to 1957, it soon achieved popularity for its design and numerous wins, including the 24 Hours of Le Mans in 1952. Known for its advanced engineering, it would influence the design of the legendary 300SL Gullwing. Only ten W194s were ever built; it is unclear how many still exist today. In 2012, Mercedes-Benz fully restored one example; despite never being intended for sale, it received multiple offers over $15m. With the sale of a 300 SLR Coupé for €140m, who knows what it would be worth today...
10. Ford GT40 - $9.75m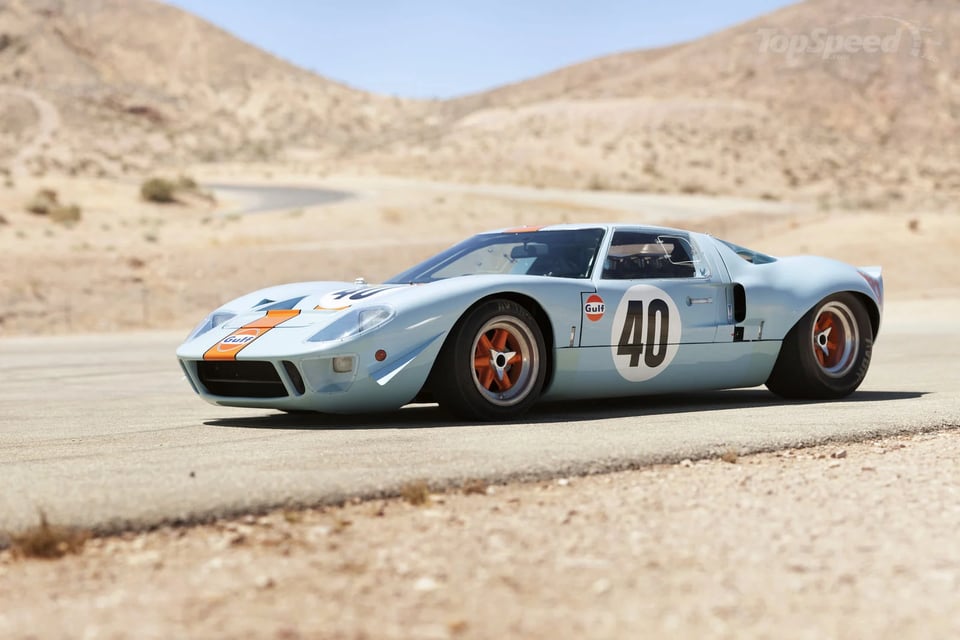 Designed specifically as a solution to beat Ferrari at Le Mans, the Ford GT40 was Ford's crowning achievement in the 1960s. The endurance car not only won the 24 Hours of Le Mans four consecutive times from 1966 to 1969, but achieved a historic 1-2-3 finish and first overall win in 1966. Today, a well-preserved GT40 can sell for millions; in 2018, the
Ford GT40 MkII
which finished third at the 1966 Le Mans sold for $9,750,000 (£6,920,000).
----