The Macallan Estate: How some of the most collectible luxury whiskies in the world came to be

Rhea Guruswamy
We raise our glasses to the legacy that continues to be created by one of the best distillers in the business.
A world-renowned luxury whisky brand with over 200 years worth of production and sales under its belt, Macallan's reputation as a source of some of the world's most sought-after and collectible whiskies precedes it. But what was it in particular that propelled Macallan to success over other distilleries?
Building from the ground up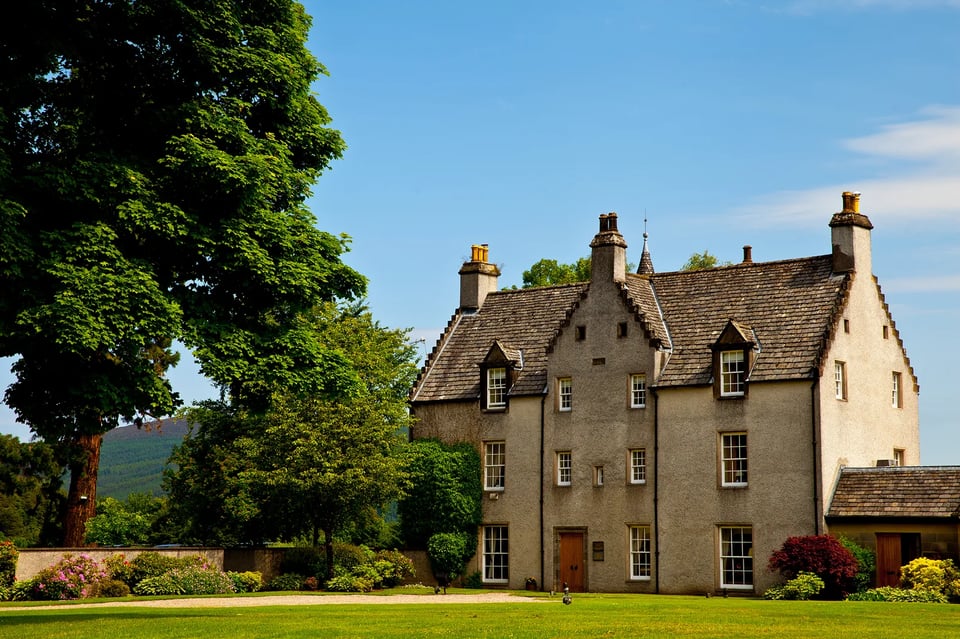 Before it rose to fame, Macallan was known as 'Elchies', an illicit farm distillery in a shed composed of merely two stills. Founded in 1824 by Alexander Reid, the brand is based in Speyside, a region home to many of Scotland's oldest distilleries. Although Reid obtained a legal licence for the distillery in 1824, it remained relatively inconspicuous in size and operations. Even after Reid passed in 1847, and ownership of the distillery was assumed by others, it struggled to find much favour amongst critics. Despite being rebuilt by James Stuart in 1868, it was deemed 'old fashioned' and 'similar to other Speyside distilleries' by distilling historian Alfred Barnard.
Only when Roderick Kemp came into the picture in 1892 did the distillery start to become its own as a recognisable malt producer. Kemp, who had previous experience working on expanding the Talisker distillery, modernised Elchies, increased its malt production and gave it the name of Macallan-Glenlivet. Over time, the Glenlivet suffix would be dropped, and the distillery would reach new heights by shifting its focus to single malt. From there, Macallan's growth as a giant in the single malt business was unstoppable. The number of stills grew significantly under the Kemp Trust, from 5 before 1954 to 21 by the mid-70s, and new shares were floated on the exchange- people began to take stock of it and buy into it. With more stills at its disposal and interest in its produce, Macallan began diversifying, creating several different expressions, vintages and cask types. The bottles of this period of the company's expansion and experimentation are among the most desirable today.
By the '80s, the brand's presence was well-established, and its excellence was globally recognised.
What makes Macallan stand out from the rest?

In the face of deteriorating blended whisky demand in the 80s, Macallan became one of the first distilleries to take on the production of single malt. Macallan''s committed approach towards producing quality single malt long before any other brand helped create a unique flavour profile that is unmatched in the industry even today. Though their whiskies are distilled using only three essential ingredients; water, yeast and malted barley, Macallan's ingredients are sourced locally and from the estate itself, ensuring quality control throughout the process and guaranteeing every bottle of Macallan is of the finest variety. Macallan malts also boast a higher ABV (alcohol by volume) at 43% compared to other Scotch whiskies at 40%. These malts possess more flavour than competitor variants at a higher strength, making them more desirable.
Devoting most of their resources to perfecting the ageing process, Macallan's techniques are also different to other distilleries, which further influences the flavour profile of the whisky. Macallan prioritises the selection, and use of its casks since these are integral to the ageing process. From 1984, when Macallan first released single malt whiskies, only ex-sherry casks were utilised for maturing the whisky. However, when spirits company Edrington assumed ownership of Macallan in 1999, the distillery became the first in history to craft 'bespoke' casks. This process involved selecting specific European oak trees to create casks tailored to Macallan's specifications in Spain and then seasoned with Oloroso sherry. The sherry oak maturation technique soon became Macallan's signature style, leading the distillery to build different warehouses to store these casks. To attract new whisky drinkers, Macallan also launched the 'Fine Oak' series in 2004, which incorporated a range of American oak and ex-bourbon casks for maturation, resulting in a lighter and sweeter malt character. Macallan today is the only brand with a 'Master of Wood', tasked with procuring barrels from trees in Spain and the US. The distillery also spends more per cask than any of its competitors.
Finally, the Macallan Estate prioritises creating a luxury experience that indulges all the senses. Each bottle has a unique story behind its production, representing a specific time period, which adds to its historical value and collectability. For instance, a bottle of the oldest single malt whisky in the world, Macallan's very own 'The Reach' was distilled in the period following the Second World War, a little before the Macallan Estate was driven to cease production for the first time since its establishment. The spirit's packaging also touches upon its provenance; the cabinet-holding bottle was fashioned from a fallen elm tree supposed to have grown on the Estate in 1940, the same year it was distilled.
Additionally, the distillery releases limited edition bottles, such as its 'Fine & Rare' collection, which features vintage expressions dating from 1926 to 1989. The distillery often collaborates with artists and designers on such releases, such as its 'Masters of Photography series, which incorporates the work of celebrated photographers such as Albert Watson, with exclusively crafted Macallan bottlings.
How have Macallan bottles typically fared at auction?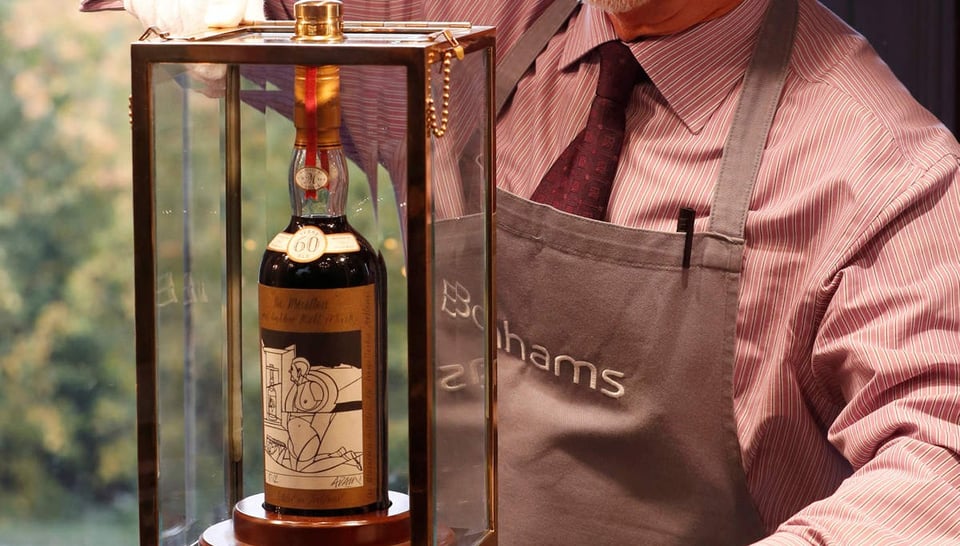 Macallan's unique approach to whisky-making has resulted in its bottles winning several titles. A prime example is the 'Macallan 25-Year Old Sherry Oak Speyside Single Malt Scotch', awarded gold at the International Spirits Challenge. Different Macallan bottles have appeared at auction over the years, with some selling for millions of dollars, breaking world records. For instance, in 2018, a bottle of the Macallan 1926 60-Year-Old sold for a world-record-breaking $1.2 million at auction. More recently, in 2022, Macallan's 'Intrepid' single malt, standing at 6 feet and 68.4 gallons, sold for nearly $1.4 million at auction.
Today, Macallan's bottles, especially those of their limited edition collections, are auction favourites among collectors and investors alike.
What can you expect to see next?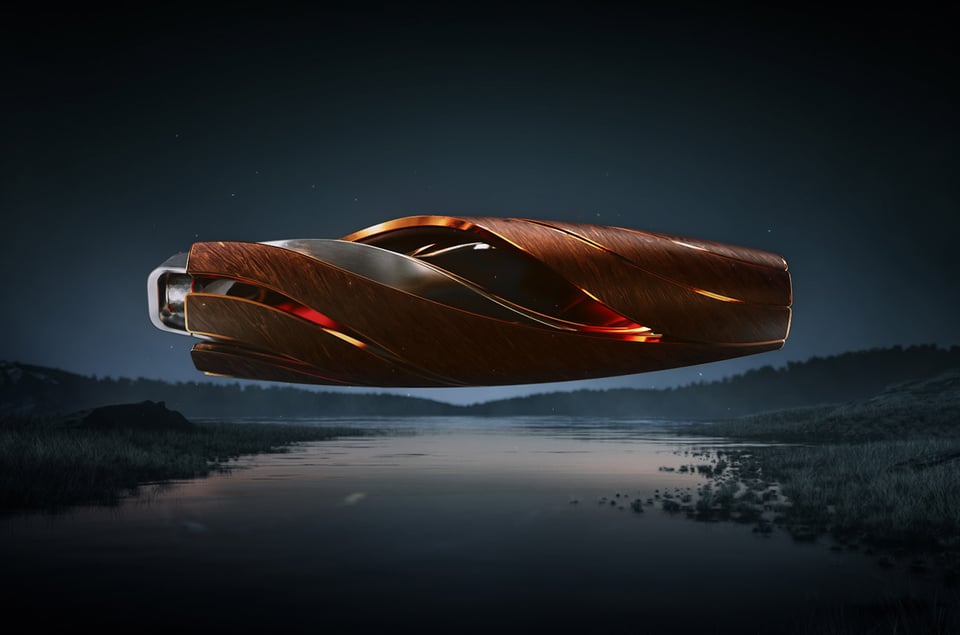 Macallan has some new bottles in the works that are set to release this year, such as 'The Macallan Sherry Oak 18 Year Old 2023 Release', a bottle that captures Macallan's signature essence of sherry-seasoned oak casks in a fruity single malt profile. Another highly anticipated release is the 'Macallan Horizon, which is expected to be highly collectible since it is a limited edition bottle. To be produced in partnership with Bentley Motors, it will also feature an inventive, horizontal design and materials from Bentley's own manufacturing processes. Unlike the Sherry Oak release, this whisky is also expected to have a unique flavour profile distinct from Macallan's previous productions.
----
Macallan's brand's commitment to quality, unique ageing techniques, and high-quality casks has put it in a class of its own as a master whisky distiller.